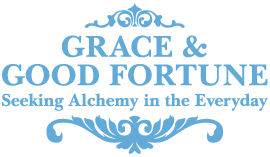 If there is nothing else to create then, perhaps, you will create yourself. – Carl Jung
Dimming your light to make another's appear brighter darkens the whole world. – anonymous
The work of art I do not make, no one will ever see. – Simone Weil
Make today less about pleasing others and more about pleasing yourself.
The future belongs to those who believe in the beauty of their dreams. – Eleanor Roosevelt
What would you do if you were not afraid?
Don't let go of your courage the minute things start to become difficult. – Elizabeth Gilbert
The eyes of my eyes are opened. – ee cummings
There are two ways of spreading the light—to be the candle or the mirror that reflects it. – Edith Wharton

Hi. Are you okay? The world is changing so quickly, and yet time has slowed right down. A day seems like a week and a week, a month. All we have is this moment, now brought sharply into focus. Which, of course, is all we have ever really had. This moment: Over in the...
read more
ABOUT
Who do we become when we explore what it is to be more fully ourselves?
I started asking that question a few years ago, at the end of one career and the beginning of something else …read more